Many people love to eat dumplings, but many people often fail to cook dumplings. How to find the right cooking time for boiling frozen dumplings? How many times does water add when boiling dumplings? I can not get the tip to cook the dumplings successfully every time, so I thought that the frozen dumplings can be steamed? The answer is yes, we can steaming the dumplings by using a steam cooker and steaming dumplings is much simpler than boiling dumplings. Steaming dumplings is a delicious and quick dinner and you can eat starch, protein, and vegetable fiber at the same time. The steps of steaming dumplings are organized below and shared with you. I hope every out-eater and apartment renter can eat delicious hot steamed dumplings after read this article.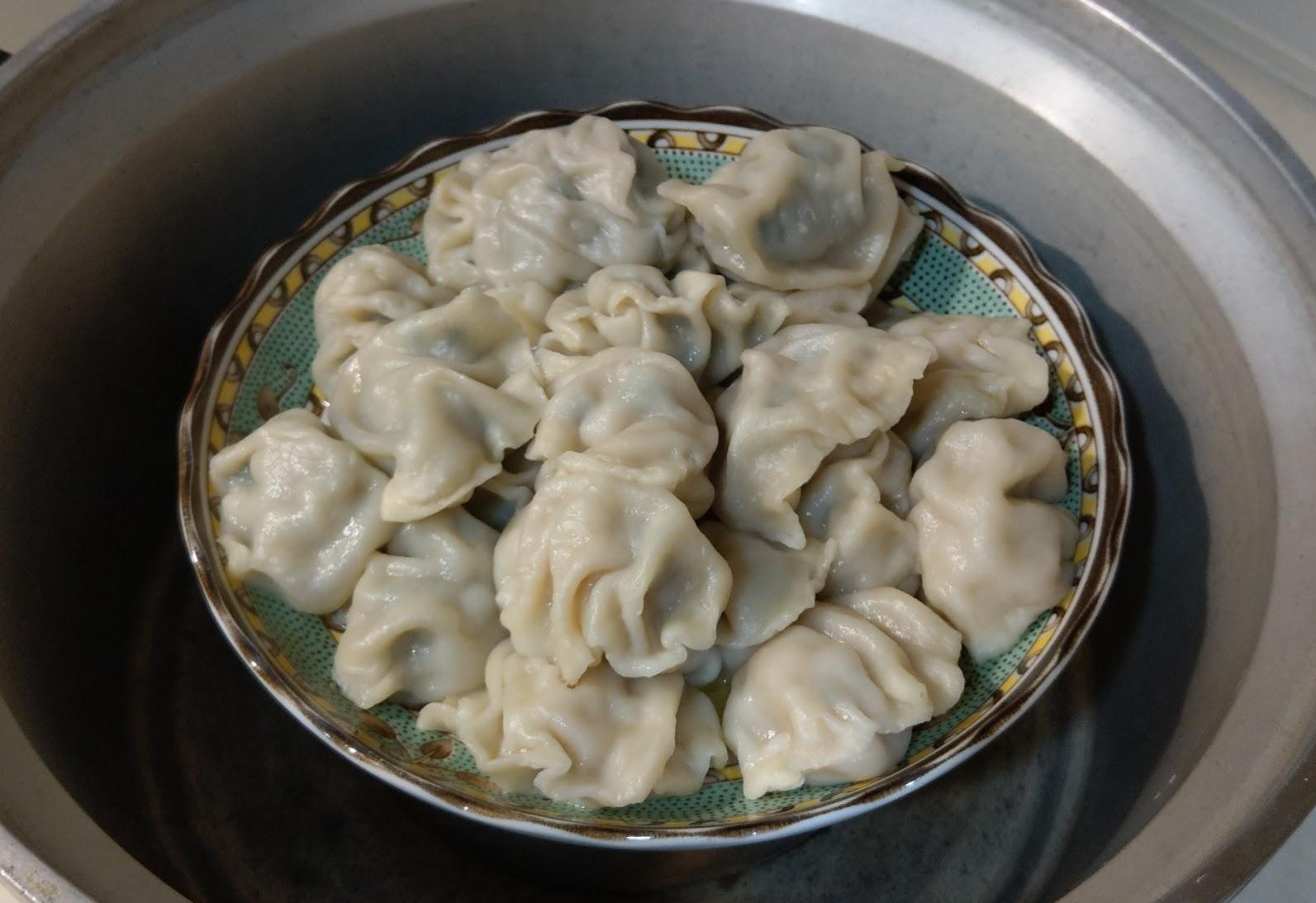 The steps and tips of delicious steamed dumplings
Do not thaw the frozen dumplings!!!
Oil the bottom of pot to prevent dumplings sticking
Pour 1 cup of water into the steam cooker (just enough to steam dumplings for about 10-15 minutes).
After the steam cooker is done cooking, open the pot lid to let the heat come out, and then cover the pot lid
Wait for 3-5 minutes after the pot lid is covered, and then you can get delicious dumplings
The steps of steamed dumplings(Jiaozi)
Step 1: Oil the bottom of plate to prevent the dumpling skin from sticking to the plate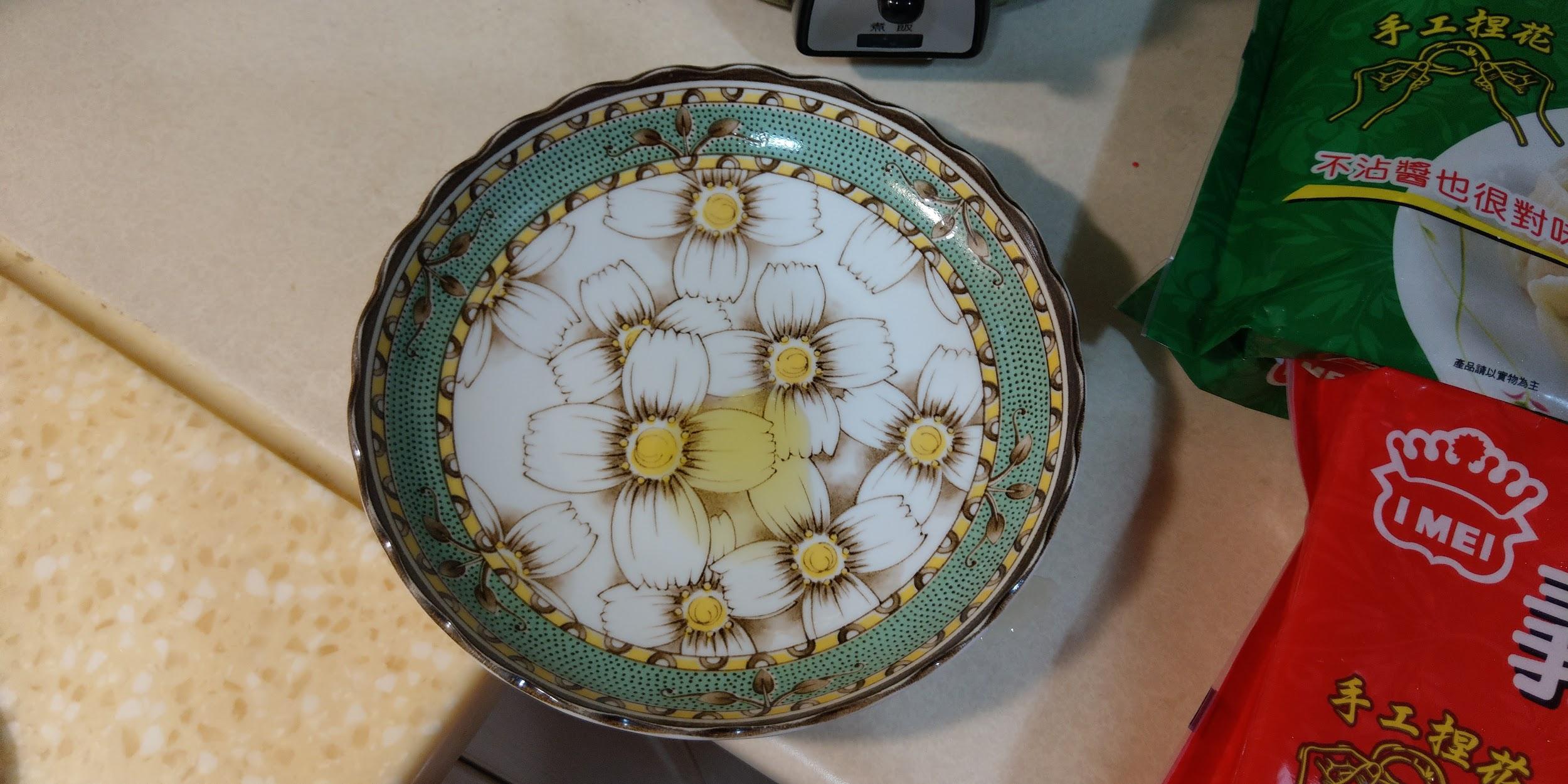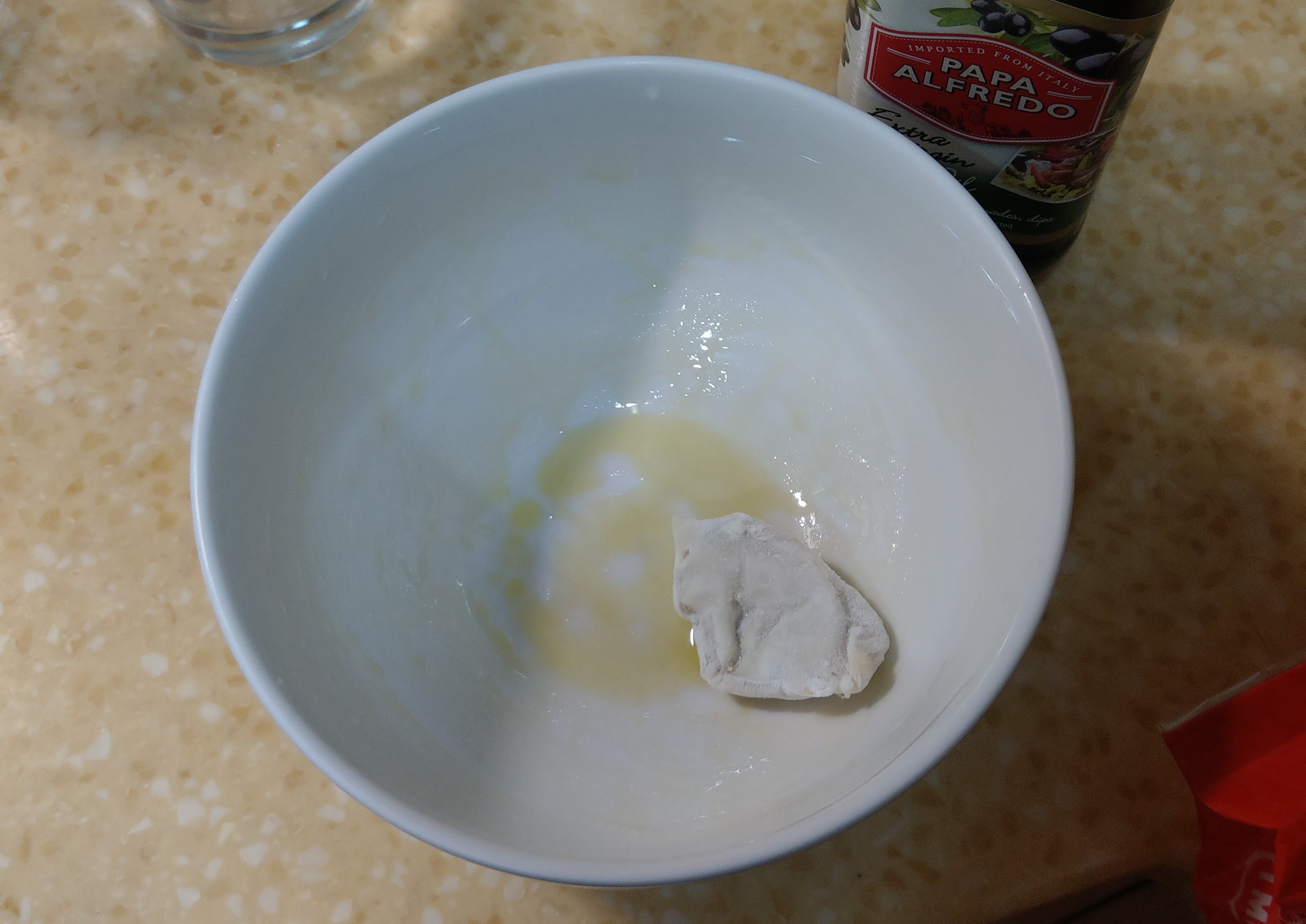 Step 2: Only needs a cup of water to put in steam cooker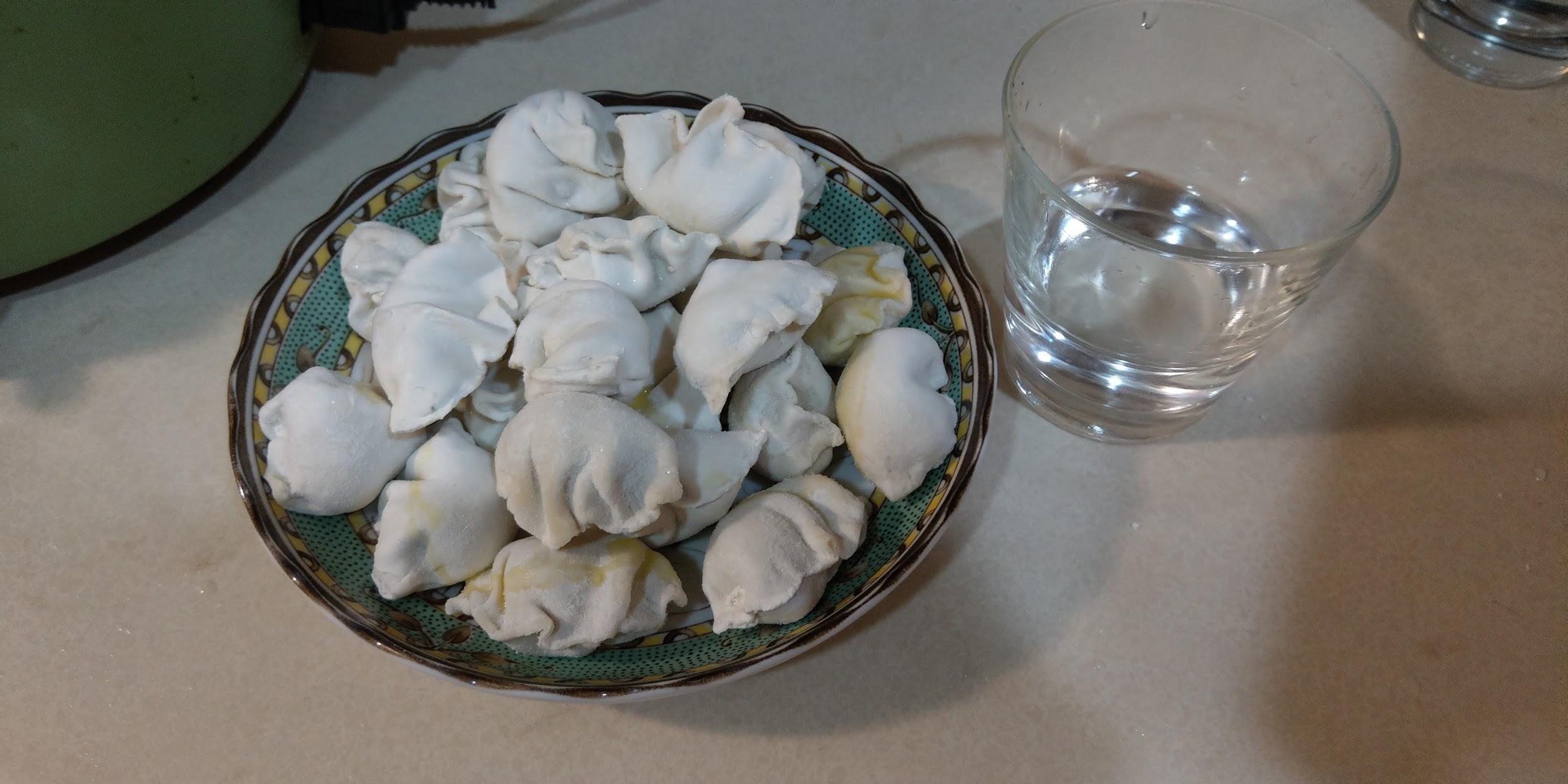 Step 3: Remember to set a steamer rack, then we can easy to take out the dumplings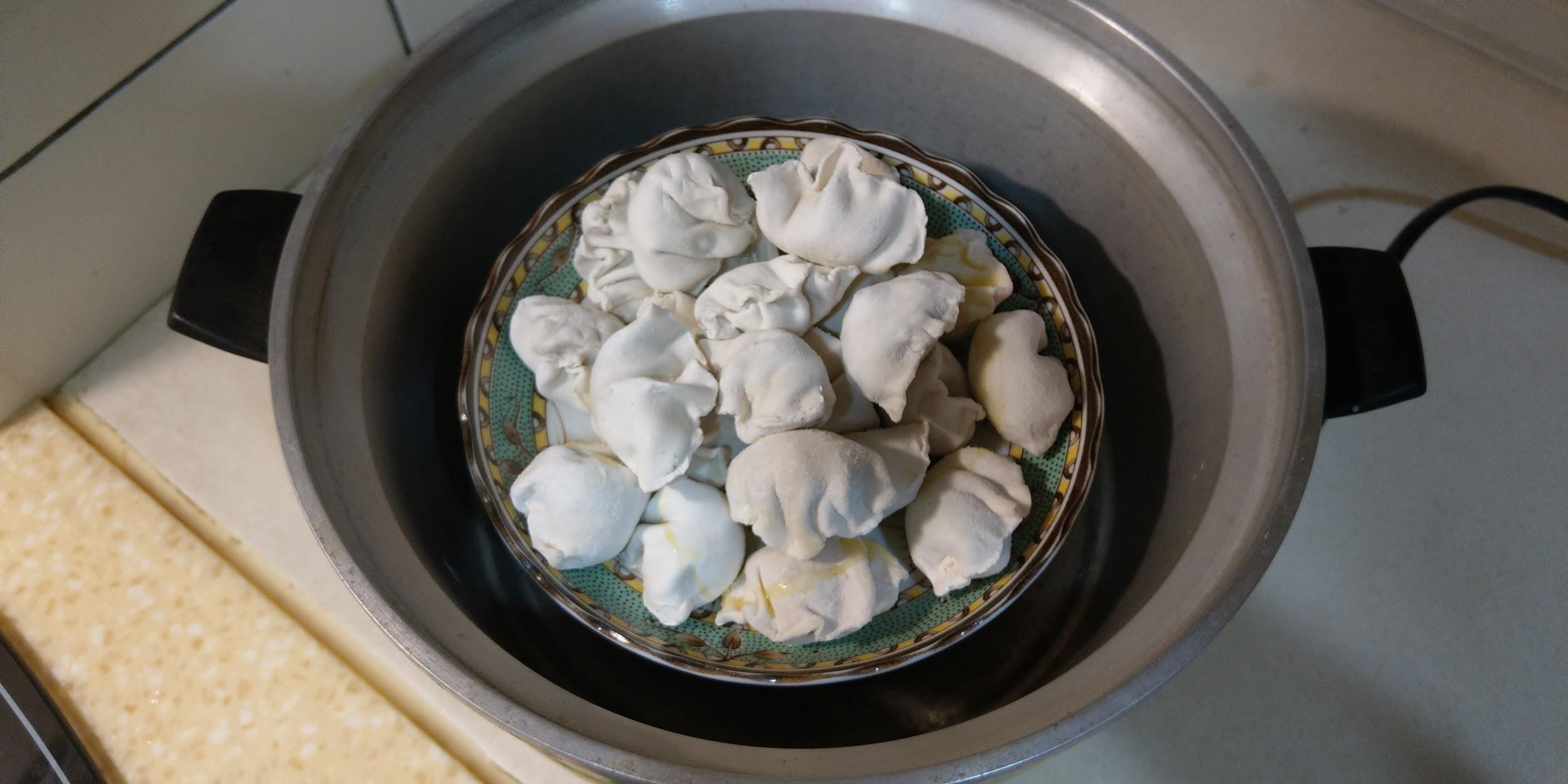 Step 4: The steam cooker will finish after 10 minutes to 15 minutes.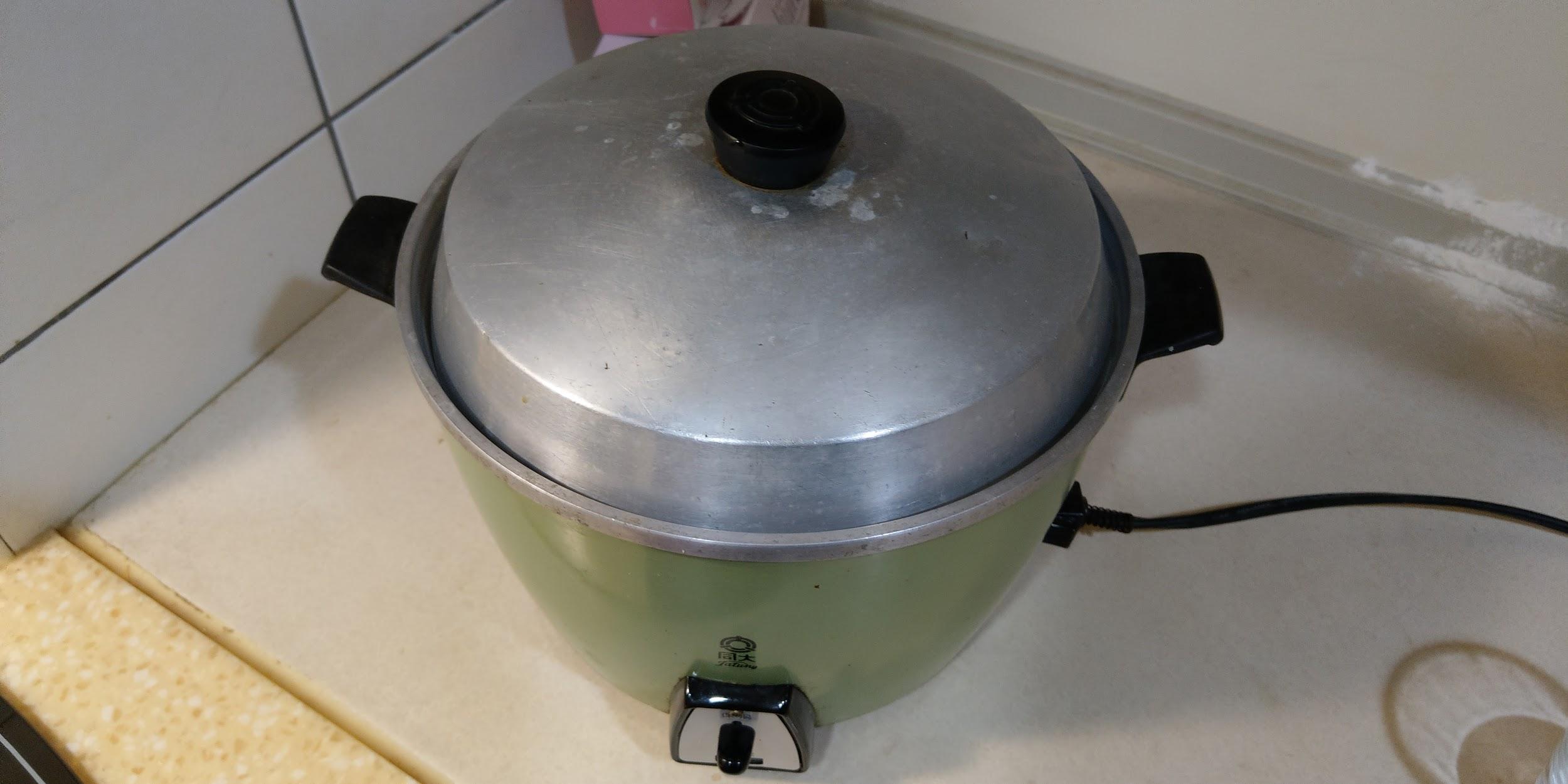 Step 5: You can see that the dumpling skin is very swollen after the steam cooker finishes.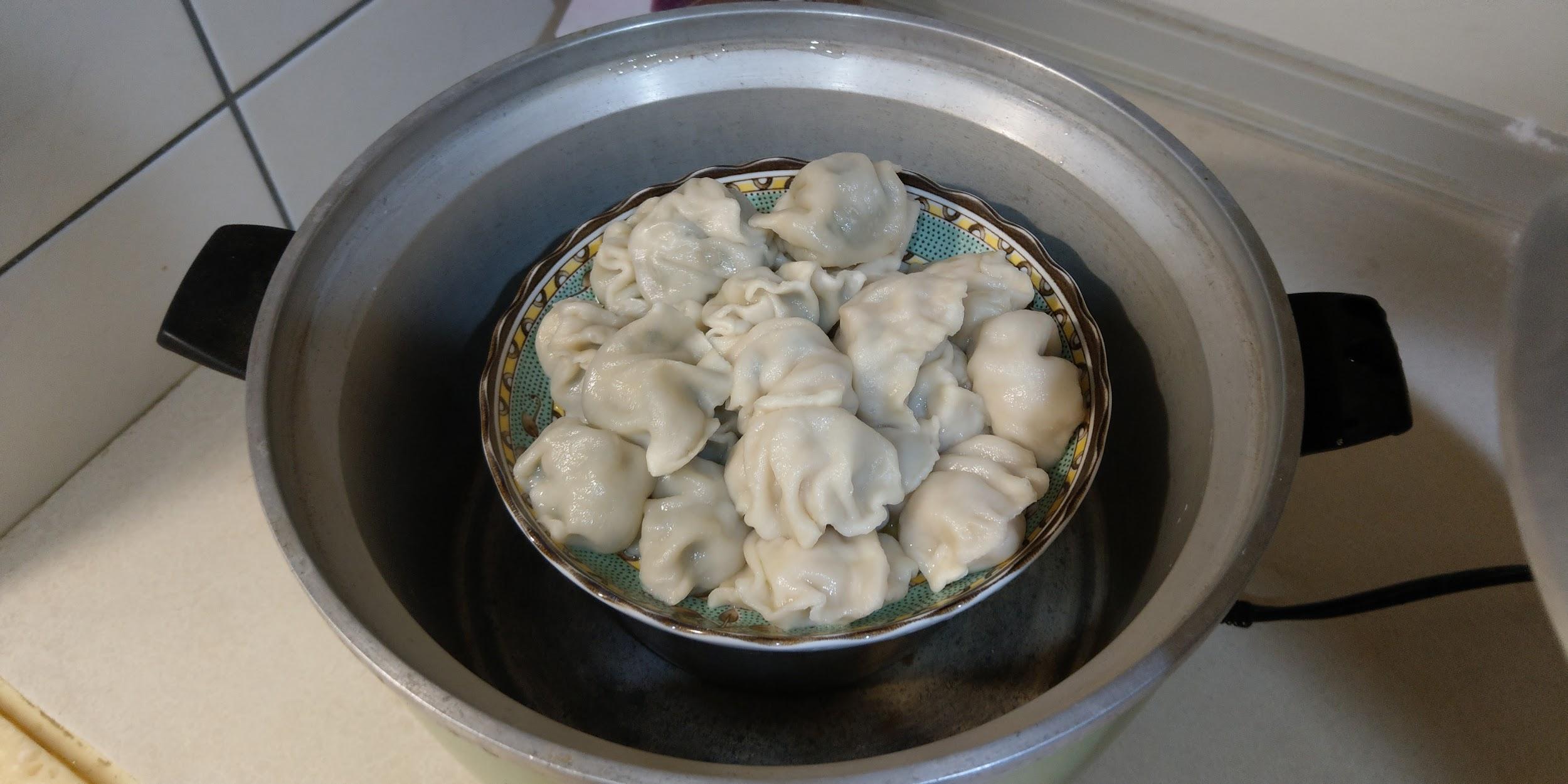 Step 6: After opening the pot lid, let the dumpling skin shrink. Cover the pot lid again, let the remaining heat steam it for another five minutes.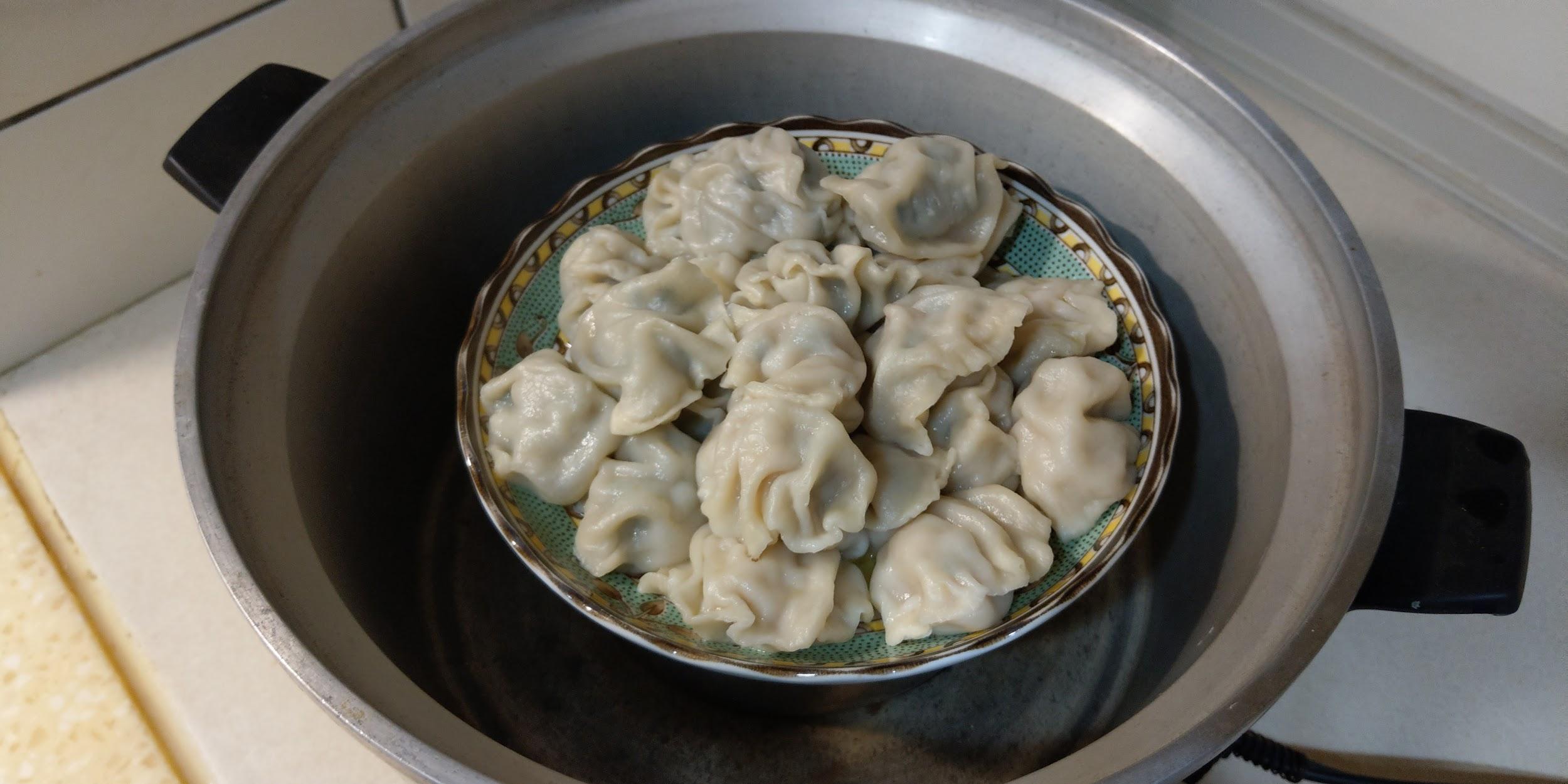 Step 7: Digin, the dumplings look very delicious (real picture without retouch)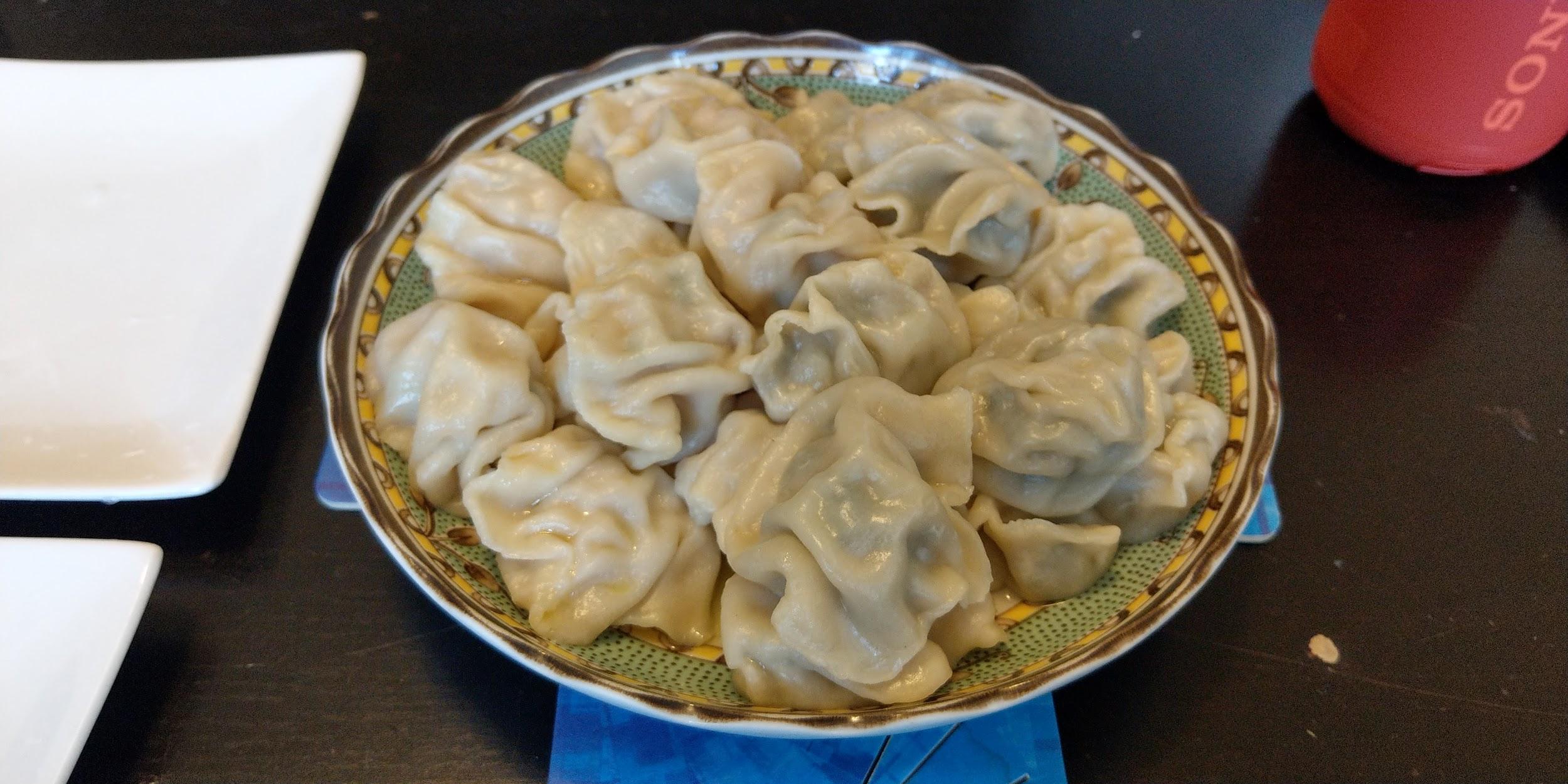 Here, share another article I wrote earlier,Datong Electric Pot Steamed Dumplings,Frozen Dumplings with Bento Practice
Yummy dumpling brands for sharing
I really like eating dumplings very much. I gather many tastes and flavors of the dumplings I have eaten and share with you.
Biaotaro Handmade Dumplings(標太郎手工水餃)
Biaotaro dumplings(標太郎手工水餃) has three taste : cabbage pork, stir fried pork, and vegetarian. This time I ordered cabbage pork and pork belly. I am looking forward to stir fried pork handmade dumplings. Stir fried pork dumplings look very creative. I hope I can try quickly.
[Biaotaro] Handmade Pork Dumplings (700g/35 Pieces) /Pack)
[Biaotaro] Handmade Stir fried Pork Dumplings with Throwing (600g/30 Pieces) /Pack)
[Biaotaro] Vegetarian Handmade Dumplings (700g/35pcs/pack)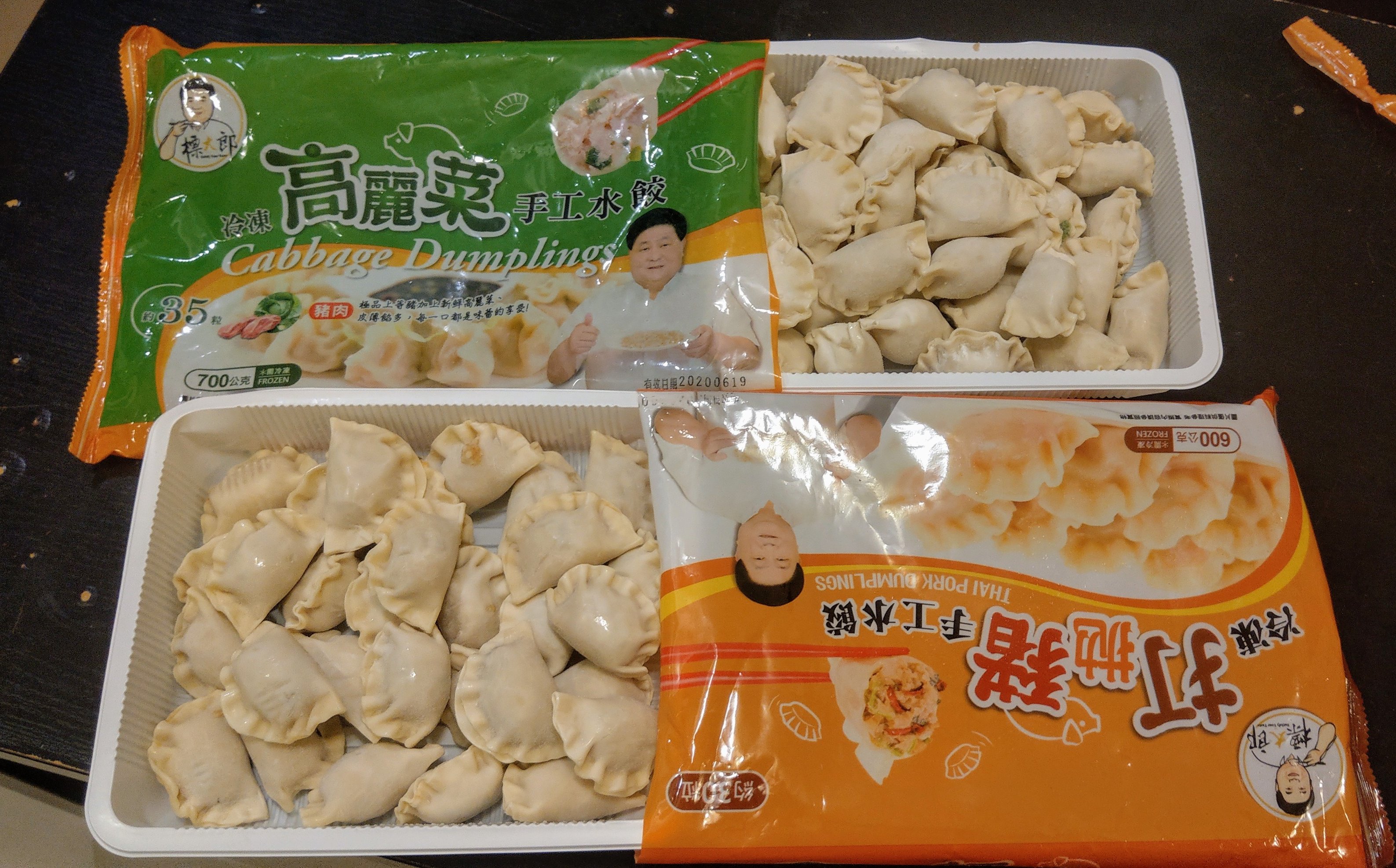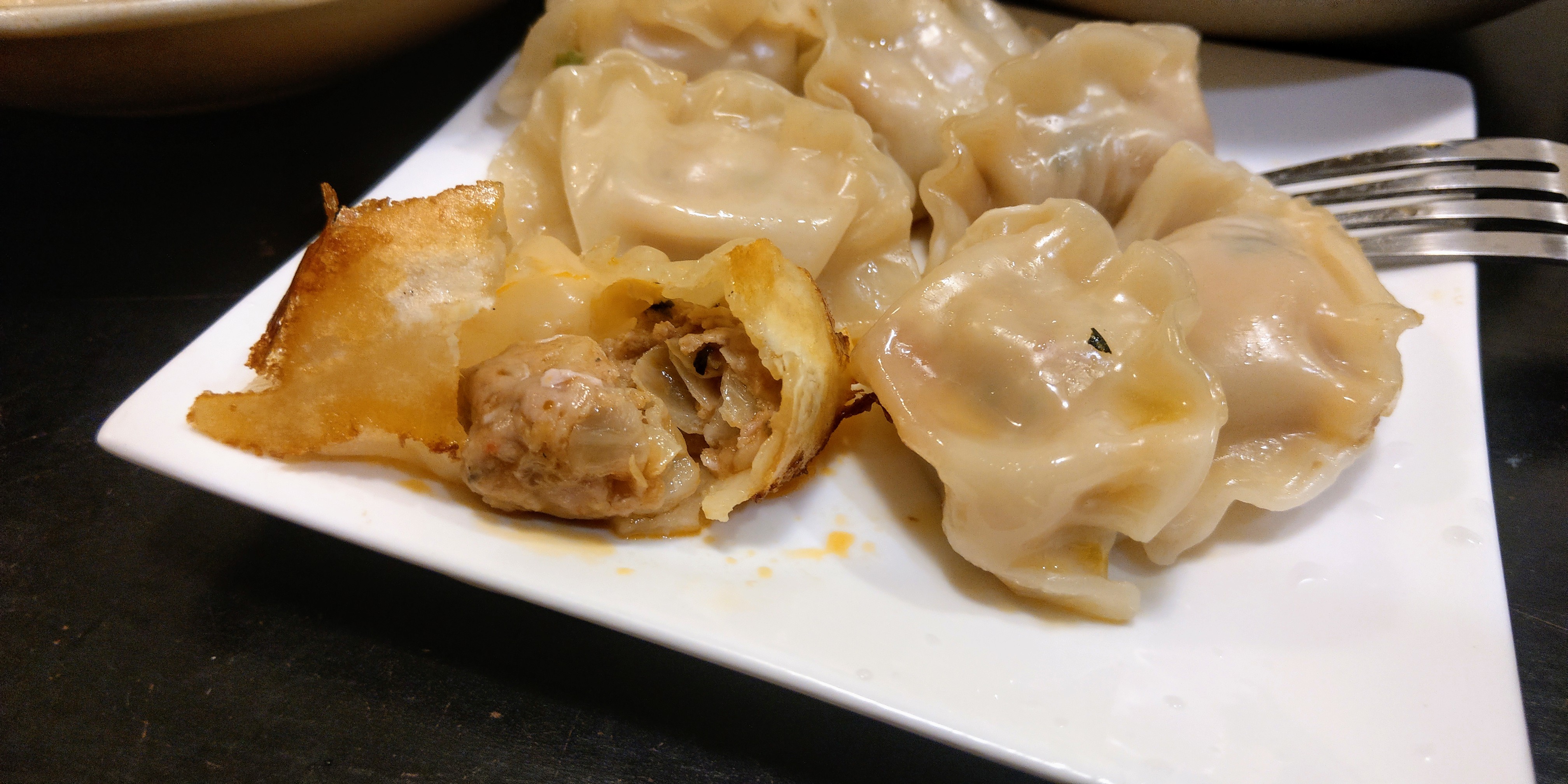 I-MEI handmade dumplings
I-MEI handmade dumplings have two flavors of pork with leek, pork with cabbage and corn. The dumplings are packed in plastic boxes and are different from other large-sized frozen dumplings. You can eat 15 pieces of dumplings for a meal. The dumpling skin is chewy and very delicious. I prefer the flavor of pork with cabbage and corn. The taste of mixing corn and cabbage makes the pork meat not too greasy and sweet.
Weight: 800g
Price: 95 taiwan dollars
Flavor: Pork with leek, Pork with cabbage and corn, Chicken with melon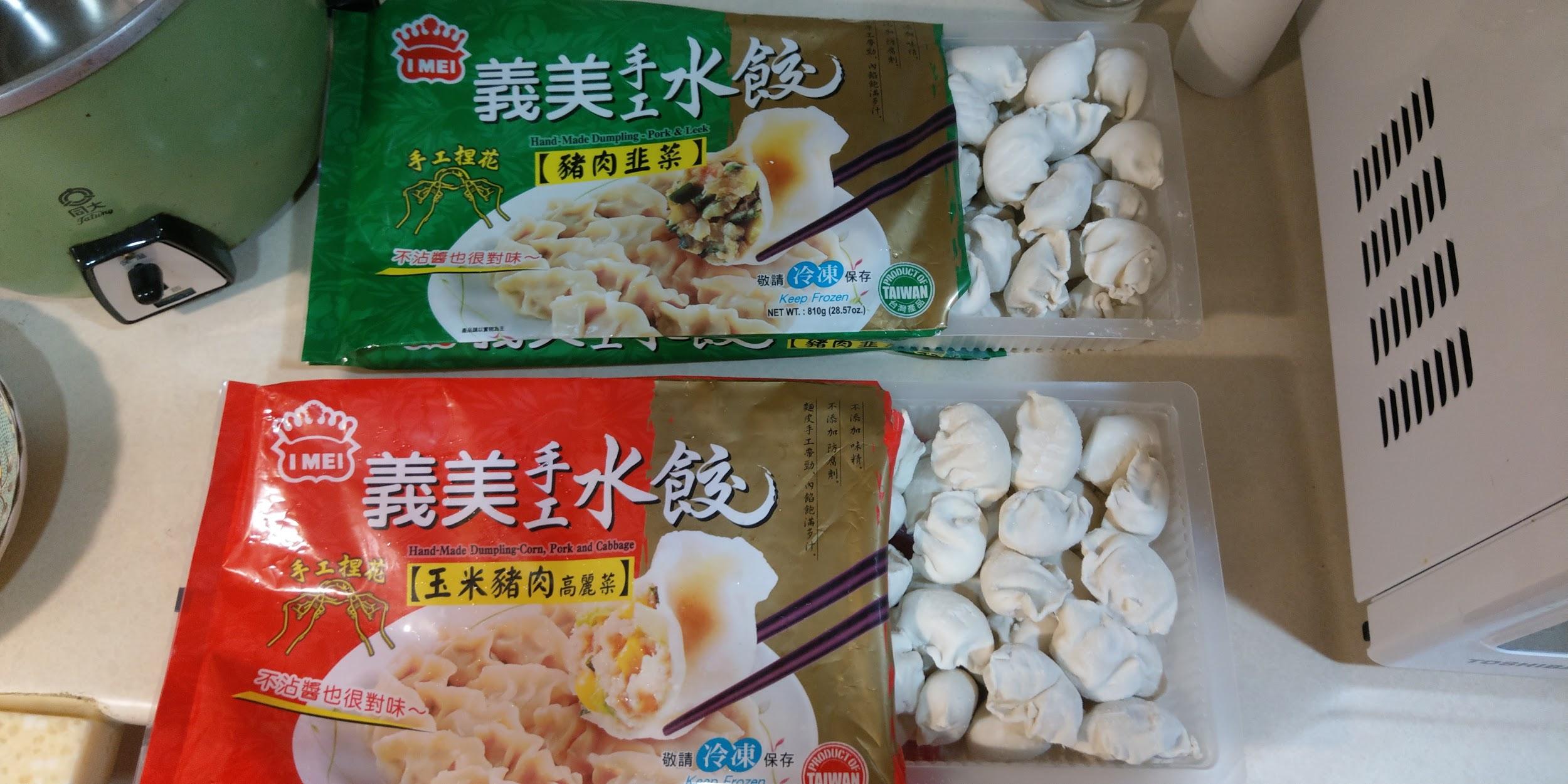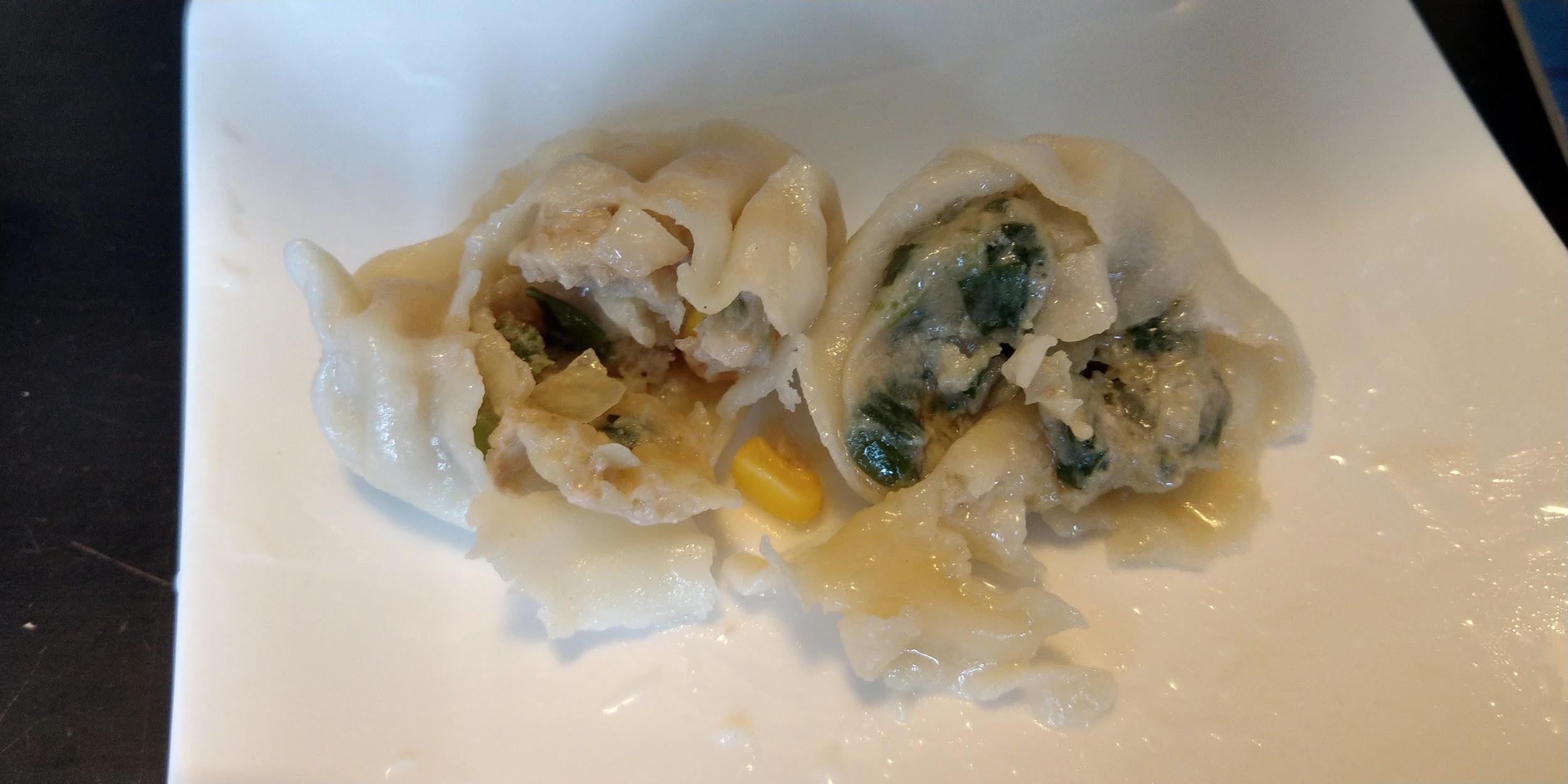 Dinghao supermarket handmade dumplings
Dinghao supermarket handmade dumplings have four Own-brand frozen dumplings. Frozen handmade dumplings and cooked dumplings have two flavors: leek pork and cabbage pork. Dinghao supermarket handmade dumplings are good value for the money I have ever bought. I can recommend it for you, if you just want to be full, and this dumpling tasted only meat flavor, without that much spice flavor. I personally recommend it!
Weight: 900g
Price: 95 Taiwan Dollars
taste : The size of pork leek and pork cabbage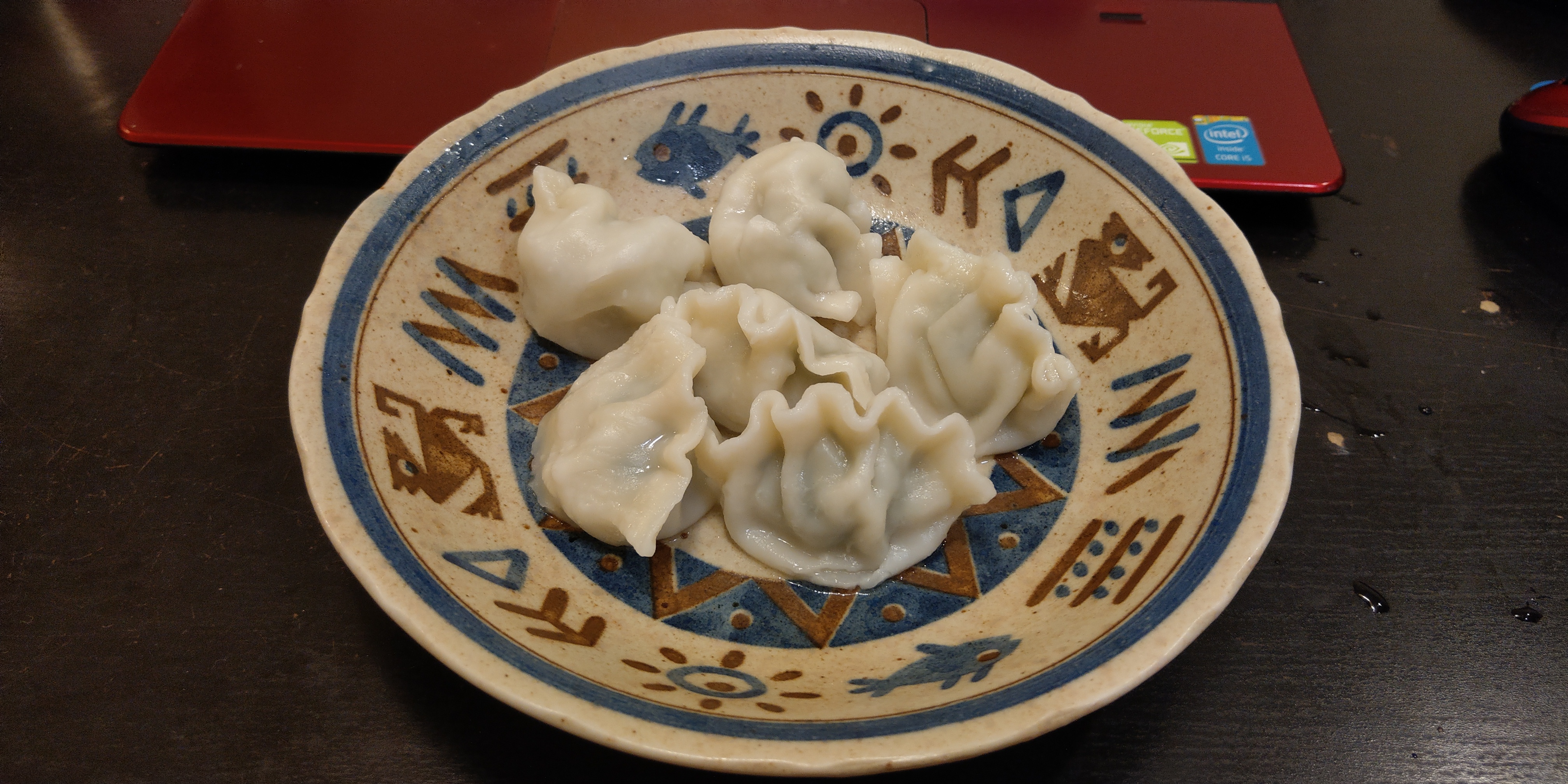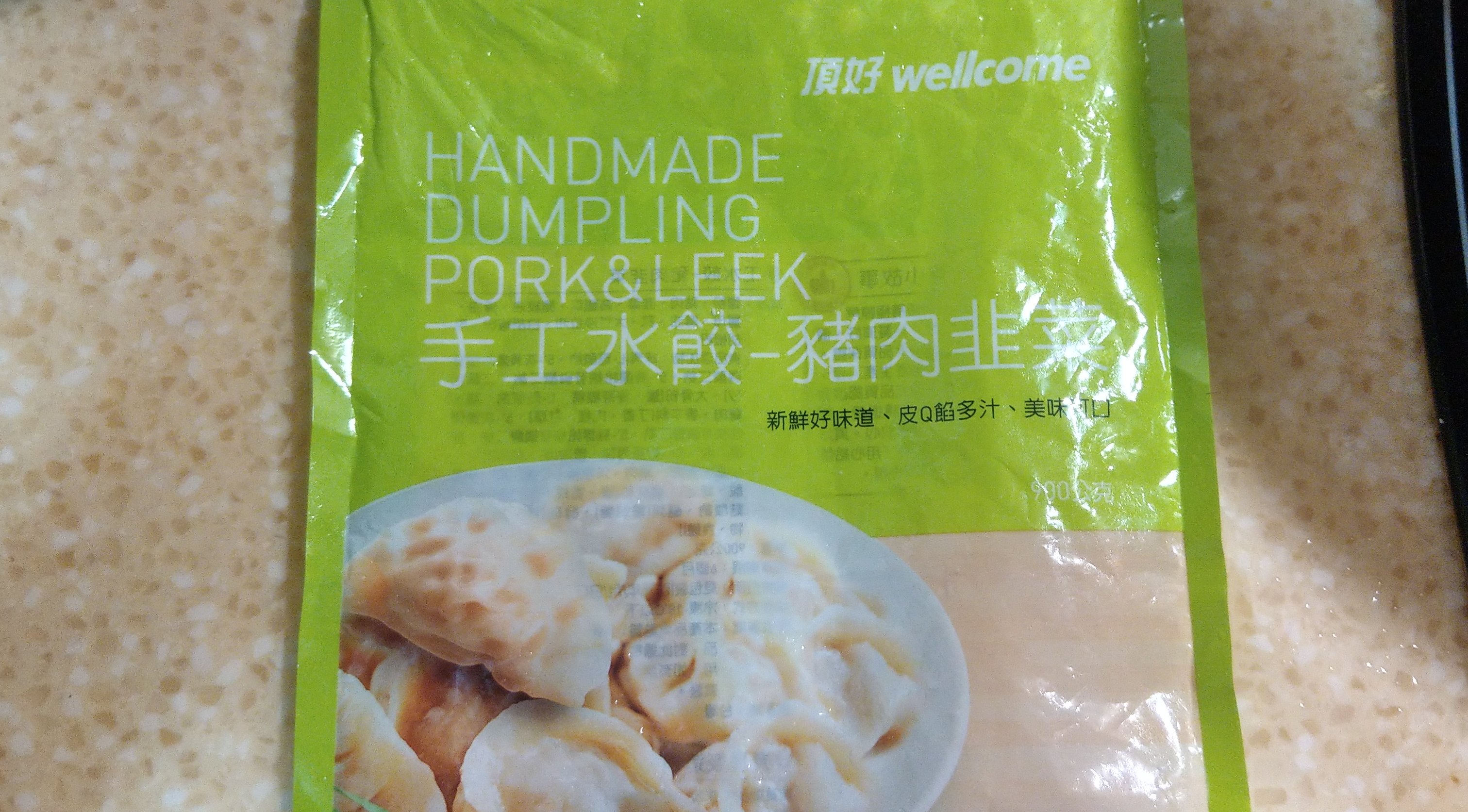 Frequently asked question and the tips of delicious steamed dumplings