Fried dumplings at a Japanese ramen restaurant are known as a snack with beer. Besides Steamed Dumplings, I like fried dumplings too. Sometimes when I am too lazy to boil dumplings with a large pot of water, I fry the dumplings instead. Add some olive oil in a frying pan and freeze it in a little fire for around 8-10 minutes and you can serve hot and crispy fried dumplings. Today, I will share with you the steps I have tried successfully many times for Japanese Gyoza(Jiaozi), so that you can eat delicious and crispy fried dumplings for dinner tonight. A glass of beer with a plate of fried dumplings in the evening is a great enjoyment in life.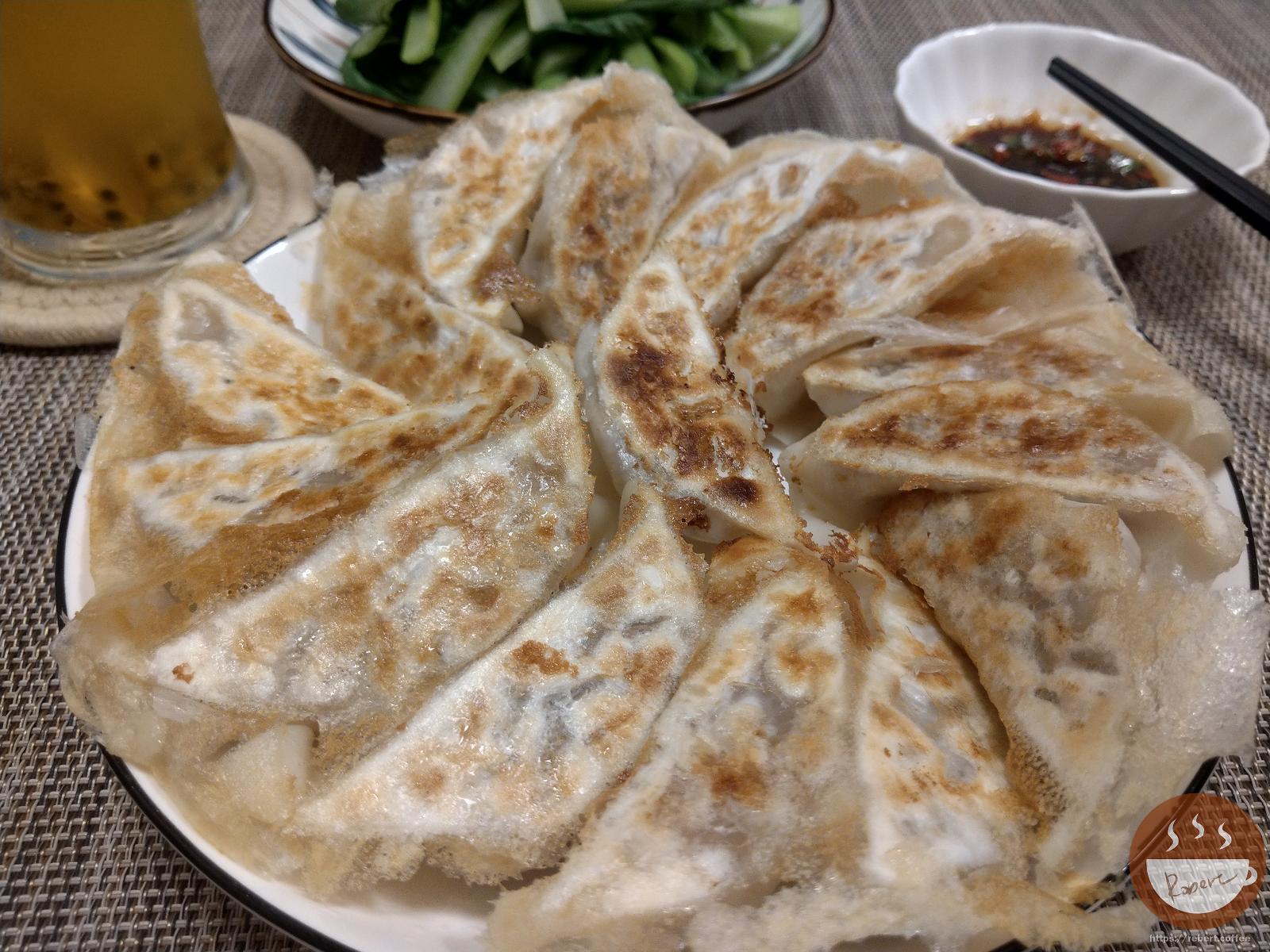 The steps of delicious pan fried dumplings
Prepare the fried dumplings, flour and water
Spread dumplings flat on the pan, avoid sticking them to each other.
Add the dumpling flour and water in the pan, about half the height of the dumplings and cover the pan. (If there are few dumplings, the water can be little less, mainly to allow enough time for the dumplings to steam.)
Turn on strong heat. Observe the water is boiling and check that only the surface layer of little water is left in the pan. (You can listen to the sound to observe, if you do not have glass pan lid)
Open the lid, pour oil, and continue to let the water dry.
When the flour at the bottom of the pot appears brown and thick, turn off the fire and take out the fried dumplings.
(more…)